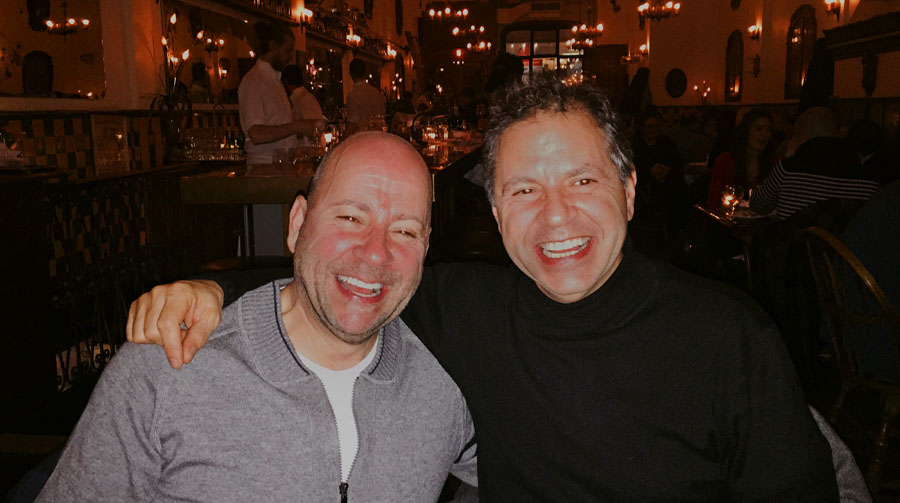 Herbert and Jean Madar experienced Bottarga at a very early age. Their father Roger, owned a sardine fishing and canning company in Safi, Morocco in the 1950's called Comosa. He loved everything consumable that the ocean yielded and truly believed the ocean to be earths' most precious, sustainable resource for healthy natural food.
It was the pursuit of opportunity and a better life that brought Roger and his family to Canada in the mid 1960's. Longing for his fishing days, Roger would often visit Montreal's renowned fish market, "Waldmans". He would bring home fresh whole wild Grey Mullet, meticulously remove their egg sacs, clean them, gently enrobe them in coarse salt, and allow them to dry until perfectly cured. Once the procedure complete, he would cut them into thin slices and serve them to his family who took immense enjoyment in eating Bottarga when they were lucky enough to come accross such a refined delicacy.
Back then, Bottarga wasn't commercially accessible at all in North America, few even knew it existed, but it would somehow always find it's way into their household. Relatives traveling to and from Europe would always be sure to bring some waxed French Boutargue home to their family. They would enjoy slices of Bottarga for decades every Friday night before their family dinners as an aperitif/hors d'oeuvres, with a shot of Arak, or fine scotch.
Today Bottarga is more popular and accessible than ever before, in North America. The Bottarga Brothers are "THE" top Bottarga connoisseurs! Their taste buds have travelled the globe to bring you their exquisite line of "SUPREME BOTTARGA™" from the worlds top producers.
BottargaBrothers.com offers superb Bottarga
from four different nations.
They only sell Bottarga! Their mission is to bring fantastic product from around the globe to existing and passionate Bottarga enthusiasts, and to introduce North American consumers to this new, yet ancient culinary delight that Bottarga truly is.

Sign up to receive emails on sales, discounts, recipes, contests & more...